Holiday Season Bulk SMS Marketing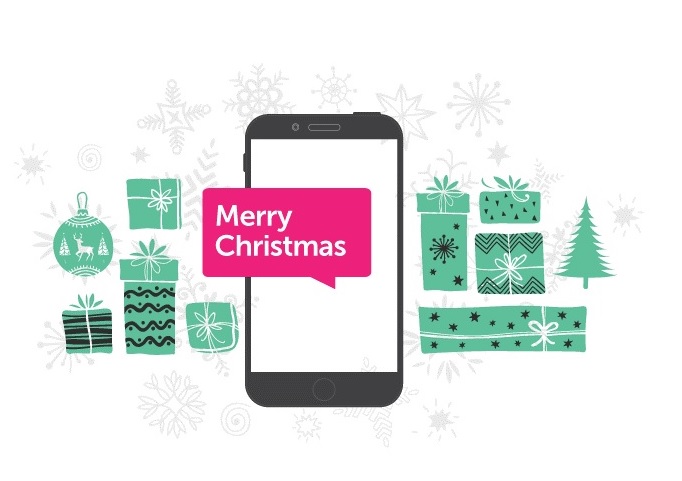 Holidays are some of the busiest times of the year for business traders. As a business, a holiday is your chance to make up for lost revenue and to grow your client base.
Bulk SMS is a great way to let shoppers know about your deals and promotions directly on their mobile phones.
Increasing your marketing efforts during the holiday season is essential to business and to encourage shoppers to spend on your brand.
You may find this interesting:
Bulk SMS messaging keeps your brand in front of your customer's minds. Use Bulk SMS to drive traffic in-store or online, and remind customers of your holiday promotions.
Why use Bulk SMS during Holidays?
Bulk SMS is one of the most effective and affordable ways of reaching your potential customers throughout the holiday season.
With automated text messages, Merge Send personalization, segmentation, MMS capabilities, and more, there are many creative ways to target customers with holiday Celcom Africa SMS marketing.
As the Christmas holiday approaches Bulk SMS is a great way to engage your customers.
5 ways to improve sales using Bulk SMS during holidays
Give a discount on your products – Most people wait for holiday sales us Celcom Africa Bulk SMS platform to send discount offers that will encourage future engagement.
Send a promo code – Give your customers a reason to come back and shop with you by giving them promotions.
Order confirmations – Send order confirmations to your customers as soon as they make their orders
Product Updates – When delivering a customer's order, bulk SMS is a great way to let them know.
Customer retention – Use Bulk SMS to retain your customers and create a lasting relationship.
Are holiday Bulk SMS campaigns effective?
A Bulk SMS subscriber list gives your business a greater chance to increase purchases and engagement with an impressive 98% open rate, this means that your business will have the potential to reach as many potential clients as possible due to the high SMS open rate.
SMS tends to have a much higher open rate compared to other channels like email or social media.
Examples of Bulk SMS messages during the holiday season
First access to exclusive offers SMS message – Give your customers exclusive offers they can't refuse.
Re-engage old customers' holiday SMS message – Get your old customers to come back and shop with you.
Gift-giving holiday promotions – Send holiday promotions.
Loyalty program early access SMS message – Give your customers something to look forward to as soon as they open your SMS.
Flash sales marketing messages – Create more engagement by offering sales on different products.
Holiday competition SMS message – Beat the competition by adding value and offering more than your competitors.
Time-sensitive messages for holiday sales – Create scarcity to increase demand for your products.
The holiday season is when sales skyrocket as more and more people kickstart their holiday shopping for themselves and their loved ones, so make sure your brand is prepared with holiday marketing campaigns that are personalized and effective enough for potential customers to convert.