Customer engagement using Bulk SMS in Kenya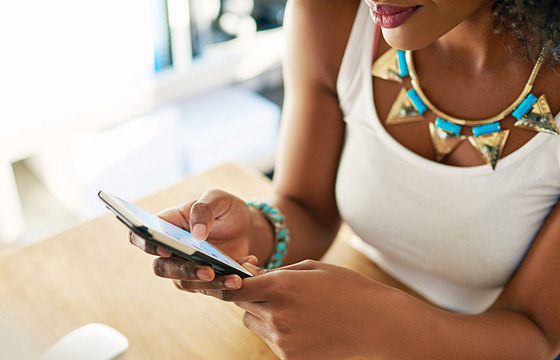 A customer engagement Using Bulk SMS platform is one that offers the client a uniquely personal experience for customers to optimize their journey.
This may include Customer engagement using Bulk services such as Celcom Africa that offers an intuitive customer and help services.
Bulk SMS platforms play a big role in improving the customer's experience with your brand, thereby increasing the desire to engage with your product.
According to Statista, 88% of global customers "expect a brand or organization to have an online self-service support portal." The modern customer experience is changing and an optimized engagement platform is crucial to the growth of businesses and organizations.
You may find this Interesting:
The Benefits of Using Bulks SMS Services from Celcom Africa as an engagement platform.
There are massive benefits to be had from Bulk SMS platforms, and the associated costs are comparatively low.
Business Growth
A recent survey of more than 2,500 enterprise decision-makers around the world found that 96% of business owners felt that "not digitizing would have hurt their business once the [COVID-19] pandemic started." Sixty percent of the companies surveyed said they intended to "increase the average number of digital touchpoints on the customer journey." This means great customer engagement leads to greater business growth.
Gain a Competitive Advantage
You can use the Celcom Africa Bulk SMS platform to analyze data and make better managerial decisions about your product, your marketing, and your business that will give you a competitive edge over your competitors.
Celcom Africa Bulk SMS platforms also provide an opportunity to automate, this dramatically reduces the costs associated with sales representatives and customer service.
Centralize All Communications
Bulk SMS helps create a high-quality customer relationship management process. You can use the platform for back-and-forth communication with your customers and engage them with the information that they desire most.
Example of using Bulk SMS communication to achieve good relationship includes:
Suggesting a product a customer might need.
Helping customers track the delivery of products.
Providing customer service or support by sending them the relevant information.
Features every Bulk SMS Provider needs to be more engaging
There are many features that are offered by Bulk SMS companies, however, there are key features that are very important to the success of these companies and the clients that use them.
Self Service Portal

As three-quarters of customers, today wish to solve their customer service issues on their own without having to call a helpline, it is important that these Bulk SMS platforms are intuitive to use and help direct customers to the areas that are of most importance to them.

Live Chat

According to Invesp, 73% of customers find live chat to be the most satisfying way of communicating with a business. Moreover, 77% of customers won't make a purchase if there's no live chat support.

Live chats play a critical role in creating credibility for a company and also bring about satisfaction to customers that are looking for immediate help on the website. Celcom Africa offers live chat services to be able to assist clients with whatever it is they may need.

Knowledge Base

This is respiratory of everything that the customer may need to know about the business and product in this case Bulk SMS. It often contains relevant information on how to navigate and use the platform effectively. With long-form articles and blogs or perhaps even video content explaining in detail how to go about using the platform.

FAQ's

The Frequently Asked Questions (or FAQ) page can quickly summarize the most common questions that a customer may have to get them to use the service.
Common frequently asked questions include:
Questions about pricing
Questions about delivery
Questions about the unique features of your product
For a client to be satisfied it is paramount for the Bulk SMS provider that they are dealing with have the above features to ensure that they are served well and that they achieve their desired results in reaching their clients.
Why choose Celcom Africa as engagement platform?
Celcom Africa provides all of the above and beyond in making sure that business owners and organizations are able to attain their goals.
Conclusion:
Using a customer engagement platform such as a bulk SMS provider can help a business grow quicker as it allows businesses and organizations to engage with their customers easily and quickly.
The Bulk SMS platform helps create better customer-business relationships as communication is seemingly simpler for back-and-forth interactions.