Celcom Africa Bulk SMS Get the best Bulk SMS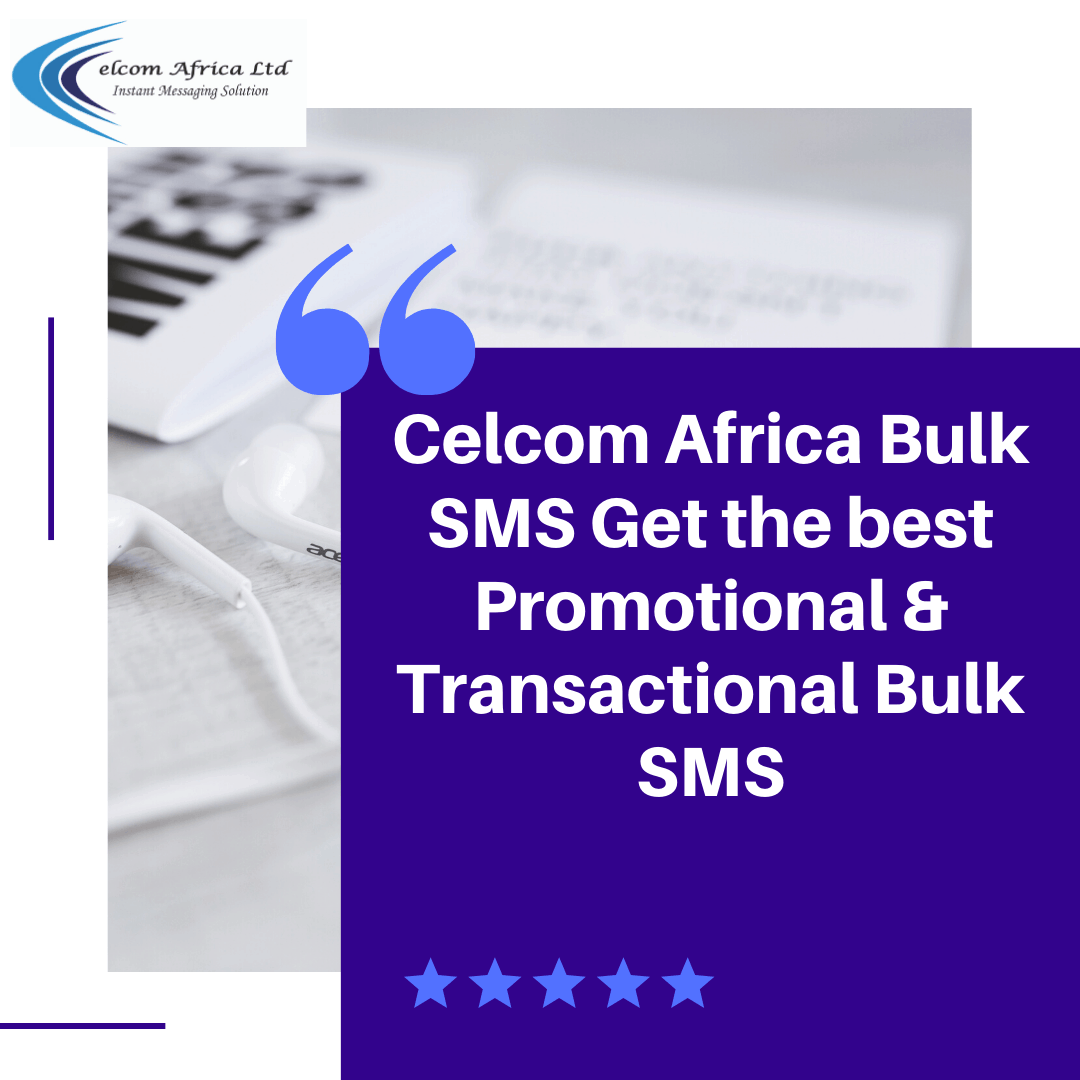 At Celcom Africa Bulk SMS we specialize in all things text messages. We make sure that you deliver the right kind of message straight into your clientele's hands will be critical to your success or failure.
There's nothing we like more at Celcom Africa than to see our customers getting the most from their text marketing moments.
Instant contact and versatility make SMS the new customer service channel.
You can use it for:
List
Mass SMS advertising
Sending notifications
Alerts
Reminders
Safety checks (password confirmation)
Product information
News
SMS newsletters
Entertainment (competitions)
Event
All sorts of different text messages
SMS scheduling
Excel uploads
SMS signatures
Here are some examples and ideas on how bulk SMS delivery can be used to add value to your interaction with customers.
Send reminders – today's customers are always on the move and need fast and reliable information from businesses and services they interact with. Sending quick reminders can help you improve customers' perception of your company.
SMS marketing boosts sales – market new products and services directly through SMS and increase purchase rate.
Keep customers up to date – keep your loyal customers in the loop and make them feel important.
Send alerts if there is some problem your clients should be aware of – in case of a customer service issue that can have a direct impact on your clients. You can quickly inform them to avoid possible inconveniences.