Advantages of SMS Marketing and it's effectiveness in Customer Reach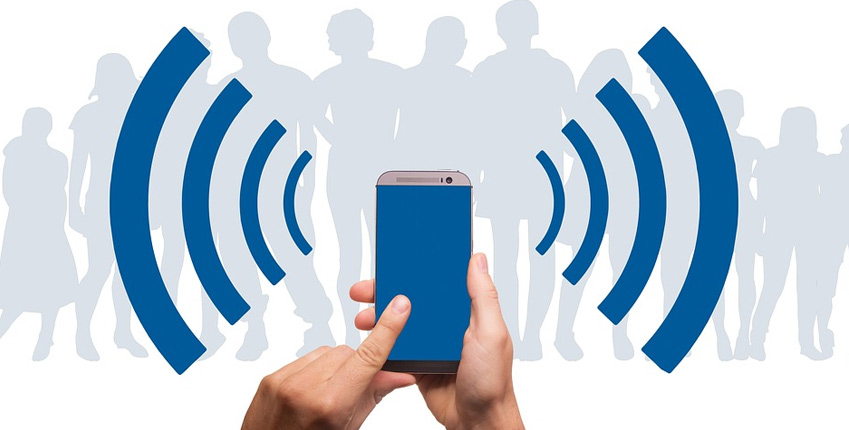 Staying in touch with your clients and maintaining a long-lasting relationship requires a formidable means of communication. 
Bulk SMS remains a favorite in creating engaging communication and building long-lasting relationships with prospective clients.
Kenyan consumers are more responsive to text messages and therefore, bulk SMS is a great way to get your business' message across.
Is Bulk SMS Marketing Still Effective?
Yes, as more people are now using mobile phones SMS Marketing continues to be more effective each day.
Various reports including the Dynmark Report estimate that SMS open rates are as high as 98%. In fact, 90 percent of SMS are read within 3 seconds while more than 98% of mobile phone users open and read their SMS within 4 minutes of its delivery!
This information shows that the effectiveness of SMS is still on the rise. More people are using mobile phone technologies to communicate hence businesses using SMS marketing are able to reach them quicker.
The immediacy of Bulk SMS allows businesses to react quickly to situations. Marketers can promptly react to a competitor's promotion.
You may find this interesting:
Before we look at some advantages of Bulk SMS below are some use cases of Bulk SMS in real-world Industry scenarios:
Bulk SMS in Politics
Politicians can use Bulk SMS services to their advantage to send updates, reminders, and alerts like candidate information, election dates, voting awareness to the public, etc.
Bulk SMS in Schools
You can send school report cards and fee balances to parents via bulk SMS services. This makes it easier to communicate with parents about the school's activities.
Bulk SMS for Advertising
A bulk SMS advertisement is an ad sent via a bulk SMS messaging platform. It is relatively cheaper than other mediums of communication like posters, radio, or TV which can exhaust your advertising budget.
Bulk SMS in E-commerce
Bulk SMS can bridge the gap in customer service offerings with bulk SMS technology, which improves eCommerce conversion rates over time. The more people you can reach out to the more you can be able to convert.
Main Advantages of Bulk SMS
It saves Money: Time is money, and SMS marketing saves huge amounts of time. By scheduling SMS components, you can organize your SMS marketing campaigns for later dates. This is a great way to manage your time efficiently and focus more on your business growth.
Integration with marketing campaigns: Bulk text messaging can be easily integrated into businesses' marketing campaigns. It is an effective method to reach your customers on time. By incorporating SMS with other marketing strategies you reach your targeted audience on time ensuring that they know what you are offering.
Send unlimited SMS in one click: This saves time on bulk messaging and customer outreach.
Send advertisements together with SMS: It is an efficient way of promoting your services to your client database.
User-friendly: Make life easy for users with an appealing interface.
Ease to operate and use: Easy to learn as it doesn't require any special skills and knowledge to use.
Cheaper, Faster & Instant Results: Saves you on the high cost of sending messages to many people at a go, is very fast, and has a high success rate.
Increase Your Sales: It promotes fast sales hence promoting high sales for a business.
Safe and Secure: Due to the high level of security applied in mobile technology, messages are secure during transmission, and confidentiality is upheld.
Fast and Flexible: Bulk sms promotes speed by serving a lot of contacts at a single click where modifications can be made to the messages at the convenience of the sender hence making it very flexible to use.
Conclusion
Bulk SMS still remains on top as a marketing strategy due to its simple, affordable yet effective nature. SMS will continue to get better as time goes by due to advances in engineering and technology.
SMS is a big space that has been used for decades up to date by very successful companies and they continue to see growth each year due to more people being able to access mobile technologies.
Implementation
Celcom Africa uses an SMS gateway which is a powerful application that enables sending and receiving SMS messages through database software. It has a user-friendly interface and excellent internal features.
The goal is to provide a high-performance application to run the most demanding SMS application.
As a bulk SMS solutions provider, Celcom Africa has a 99.9% uptime guarantee, working 24 hours a day and 7 days a week. The system manages network link failures and SMS service provider failures with automatic reconnect capability, backup routing, and fail-safe load balancing.
Bulk SMS is a no-brainer for your business. Get in touch with Celcom Africa and start your campaign today.