Bulk SMS for Election Campaigns – Complete Guide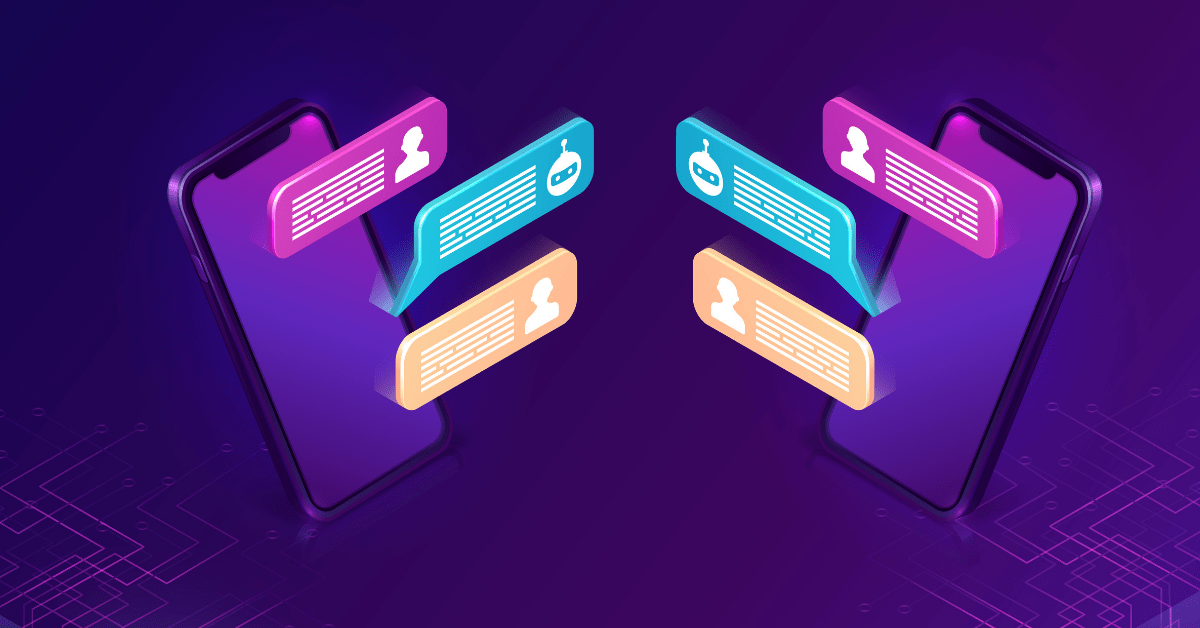 Over the past few election cycles, we have experienced narrow races that show that every vote counts. With more and more youth registering to make a change, the best way to reach out to them has also changed.
Text messaging has suddenly gotten an all-new purpose. While some utilize WhatsApp groups to engage their target audiences, we can all agree that internet penetration in some places, especially in rural areas, is still low in Kenya.
And while no one wants a call to discuss politics in their busy schedules, SMS is the best way to engage them.
Bulk SMS for campaigns helps create personal relationships with voters without coming across as a telemarketer. It allows a candidate to achieve a wide reach without interruptions.
Nevertheless, if your campaign is looking to leverage the power of bulk SMS to win elections, here is everything you need to know to succeed.
How Bulk SMS Can Enhance Your Political Campaign
Here are some of the ways bulk SMS can help your political campaigns:
a) Candidate Engagement
In every campaign, it is important to create an effective strategy about how you will engage with your supporters, notify people of events, and communicate polling updates.
Text messaging, unlike other communication channels, offers a direct approach that is quite effective. Using bulk SMS, candidates can incentivize users to subscribe to their text message program.
Once they subscribe to your list, you can use bulk SMS to send personalized and exclusive campaign info, donations, thank you's, voter registration information, and crucial voter deadlines.
b) Volunteer Outreach and Management
You can use bulk SMS for volunteer outreach. You can use text messages to woo volunteers and send them timely information about opportunities, alerts, and important events.
With the high open rates of SMS, you can easily reach many supporters directly and give them the information they need. You can use your bulk SMS contact list to collect information about their locations for targeted messaging regarding nearby events.
What You Need to Launch a Successful SMS Campaign
Before you think about launching your messaging campaign, determine whether you have the core components that will help you target your supporters through bulk SMS.
Here are the top three things to build first for a successful campaign.
a) Grow a Quality Database of Subscribers
Building a high-quality database of subscribers is crucial to ensuring the success of your political campaign. The quality of the subscriber list is essential if you are looking for donations, voter outreach, engagement, and the campaign's general success. This database is the core function of your need to send out SMS.
Of course, this requires you to have a platform where you can easily send out hundreds of thousands of messages simultaneously.
Lucky for you, Celcom Africa exists for that sole purpose. You can mass text your supporters over a platform through its bulk SMS services.
Through Celcom Africa, you can send up to 100,000 texts per minute.
You must, however, ask these persons or up porters for their content first before texting them. Ask them to opt in via a keyword. Ask them to send in the word "VOTE" to a shortcode and start receiving recurring messages on their mobile phones.
Due to permission-based bulk messaging in political campaigns, every consent you get will amount to improved conversion rates and better click-through. This could also mean more donations and recognition suitable for your political party.
At Celcom Africa, we always insist on receiving consent before mass texting your supporters. We also continually provide subscribers with a convenient way to opt out of the campaign project should they wish to unsubscribe.
This type of messaging provides an efficient, instantaneous, and cost-effective way of reaching millions of people in a single day.
b) Integrate Bulk SMS Into Other Campaign Initiatives
Celcom Africa provides a powerful bulk SMS API gateway that can be integrated into other platforms as well. If you are looking to fundraise from your party members or friends, you can integrate bulk SMS into your fundraising platform.
You can send thank-you while leveraging the donation information to optimize the fundraising amounts. Bulk SMS is pretty handy in reaching out to these individuals with relevant and other campaign details.
c) Collect Voter Data for Segmentation
While building your opt-in list,
it is essential to remember to collect all the necessary information you will need to segment your bulk SMS texts.
Audience segmentation in bulk SMS campaigns is critical if you want to avoid fatiguing your list. It will, instead, help you reach specific people and provide calls to action based on your campaign's events, supporters, and voter databases.
So, besides gathering details such as the supporter's name, mobile number, and consent, you should aim to collect other particulars such as their ZIP codes, emails, and any additional geolocation information. This is, in fact, an ingenious way of gathering data for contact tracing in the future.
You can use the ZIP code for event turnouts and recruiting volunteers for a specific task during the campaign. Email addresses help you link the supporter to other activities conducted throughout the campaign.
How To Effectively Write Bulk SMS Texts to Win Supporters
Now that you have your objectives set straight, next is how to write bulk SMS that will win you, supporters. The success of your political campaign depends on the kind of messaging you put out there.
· Be Concise
With only 160 characters allowed in bulk SMS messaging, the trick is to be as concise as possible. Focus on creating a text that conveys who you are, why you are sending the message, and the action you need the recipient to take.
Remember that your supporters are busy people, and they only have a few seconds to go through your message.
Unlike other forms of communication such as email or social media, bulk SMS is a direct channel to your supporters. Nevertheless, text messages still have to compete for their attention.
· Humanize Your Message
This is a rule of thumb in all communication strategies. There is no better way to have an audience relate to you than by humanizing your message. Therefore, add an element of touch to your bulk SMS to enhance its effectiveness.
While at it, address the recipient by their first name and personalize the message to fit the audience. This is especially important for politics, where the candidates are the "products" on that every campaign is centered upon.
By humanizing your text messages, you give your supporters a chance to feel like they have a personal connection with you. This will sell your credibility improving your chances of success.
· Make them Timely
There's no other time to campaign than now. Everything is happening all at once, and since you want to be effective right from the start, increase the urgency of your bulk SMS campaigns.
Every message should convey a sense of urgency – one with a call to action that calls for immediate feedback, subscription, or any other goal you have in mind. Once you have captured their attention, give them an immediate reason to act.
Pro Tip: Urgency is significantly valuable for political campaigns. So, use trendy or hot-button topics that grab a subscriber's attention while enhancing the sense of urgency.
· Be Clear on Your Call To Action
A clear call to action must reinforce the sense of urgency you cultivate. Create a powerful one around your key functions, including donations, fundraising, events, volunteering, and voting.
Remember, through bulk SMS, you can effortlessly cut through the noise, guide your supporters or constituents, or send out notifications and any other important information about your campaign — but with a clear and solid call to action.
· Incorporate MMS Messaging
By incorporating multimedia messaging, you can send your supporters files such as videos, GIFs, images, and sounds.
This is a perfect opportunity for your campaign to create a higher impact by sending relevant content to the appropriate forum. Furthermore, you can say a lot with bulk SMS, and MMS combined.
For instance, you could send a personalized video or a voice note from a candidate or a short speech from an event and reach a vast audience.
The best part about MMS is that it is not limited to 160 characters like SMS. Plus, it has a subject line, which is a brilliant way to catch subscribers' attention.
And since MMS is primarily for media content, you can send a lot more than just images, videos, and audio. QR codes and vCards can be sent as well.
Win Your Political Campaigns Using Celcom Africa's Bulk SMS API
Knowing everything about how to create and send messages is not enough to influence people's minds in a political campaign. It is important to choose the right bulk SMS provider, one with a user-friendly SMS API for integration, as well as the right expertise needed to wade through challenges that might arise.
Whether your campaign focuses on winning the elections, raising funds, getting out the vote, public engagement, or organizing volunteers, among other objectives, you can always count on Celcom Africa to provide a platform where political campaigns thrive.
Celcom Africa can help you segment your audience and message with workflows, gain insights on subscriber trends, and use tags to personalize your bulk SMS text.
This way, you can create highly optimized messaging that helps you stay ahead of your competitors. Reach out to Celcom Africa for more information and how to get started today!