Bulk SMS | Bulk SMS Kenya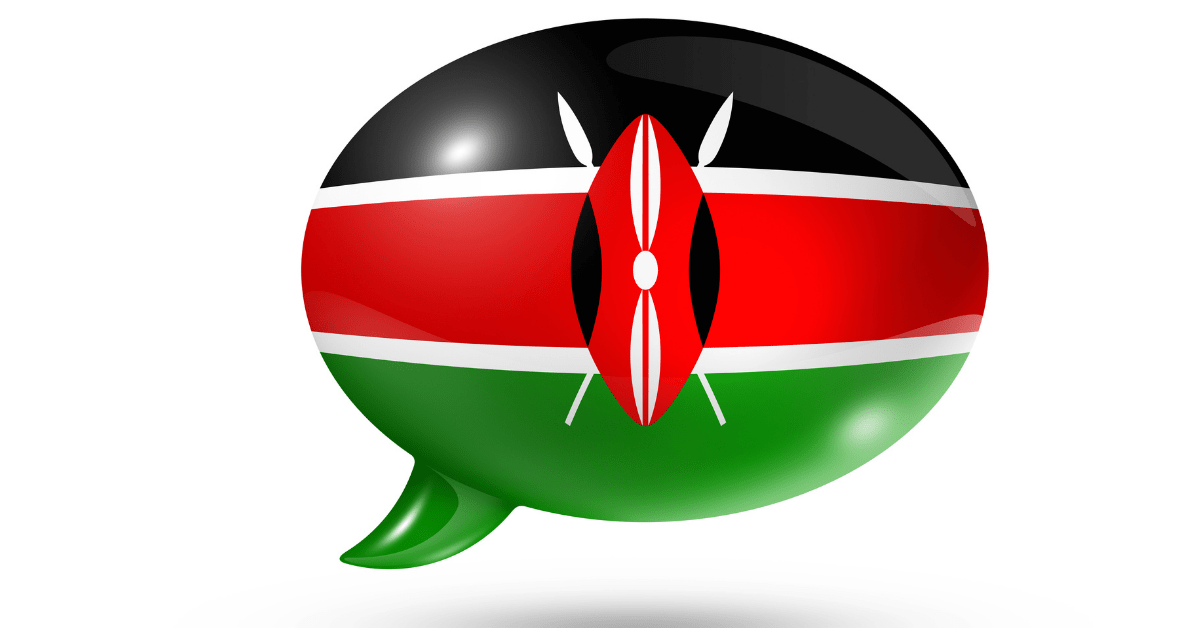 Bulk SMS is a useful marketing channel that should be an integral part of any mobile marketing strategy that tends to achieve real success in the modern mobile world.
As we all know, mobile phones are ruling our digital world, so mobile-focused marketing has become a focal point of every strategic marketing planning.
Mobile marketing is a huge must for every business that wants to keep a competitive edge over its competitors and maintain an advantage within the industry.
SMS marketing is a crucial part of mobile marketing
When we speak about mobile marketing, we must pay special attention to SMS marketing since SMS has proved to be one of the most effective marketing and sales tools.
This small portion of information, delivered to your mobile phone, has a phenomenal 98% open rate within 3 minutes! No other marketing tool can offer such an efficiency rate, making SMS marketing the most convenient way to deliver your business message to your customers and prospects.
Although mobile technology has advanced significantly and offers so many new-age solutions, some old things will never go out of fashion.
To illustrate this, we will use some recent mobile marketing stats that say a percentage of smartphone users that text message is a whopping 96%!
So, despite all the advances in mobile technology, SMS messaging is still very important to users. As a savvy digital marketer, you must not neglect SMS marketing!
Bulk SMS builds quality client relationship
Bulk SMS will improve your marketing and customer communication. Why? Because it is fast, and cost-effective, it builds meaningful conversation and is permission-based (opt-in), which customers appreciate a lot.
Bulk SMS, also known as Bulk text messaging, Bulk Messaging, Business SMS, SMS software, or even Text message marketing, is a service that allows businesses of all sizes to send large quantities of SMS messages to various mobile phones through different mobile networks.
To say it simply: Bulk messaging enables you to deliver an SMS to a large number of recipients, at once. If used smartly, Bulk SMS service can even become your perfect business pitch.
Bulk SMS delivery helps businesses build relationships that drive scalable results. This purpose-built service is especially useful in assisting first-time entrepreneurs, and SMEs to succeed in reaching the right prospects during the complex purchase process.
At the same time, it empowers businesses to create endless opportunities through strategic well-targeted exposure. Bulk SMS enables its users to send mass text messages nationally and internationally.
This type of SMS delivery is one of the best solutions for businesses aiming to reach a specific audience, locally or globally.
The most common use of bulk SMS messaging is for:
Mass SMS advertising.
Sending notifications.
Alerts.
Reminders.
Safety checks (password confirmation).
Product information.
News.
SMS newsletters.
Entertainment (competitions).
All sorts of different text messages.
Who is using Bulk SMS software?
This type of messaging is used by:
Consumer brands
Enterprises
Banks
Media outlets
Major airlines
Travel agencies
Healthcare providers
Large consumer websites
Retailers.
Why are they using this service?
Because they have a lot of users and clients that need addressing at once with certain information. All these businesses need an efficient way to deliver these messages to their audience. But, bulk messaging is not limited to big companies only.
SMEs can and should use this service as well. Although email marketing is considered one of the most efficient ways to reach people, the fact is that only a small percentage of emails are.
The same risk does apply to SMS marketing, but since messages are coming directly to a device they are so attached to, and they do not require the Internet to be opened and read, this risk pays off.
And the fact that even 98% of SMSs are opened and read proves that this type of communication is the best if you want to engage consumers and stay on their 'agenda.'
You should think of mass messaging as your additional business offer that can increase sales and revenue because it empowers you to reach customers when most suitable for them, with the most critical information or service they need from you.
You can lead them through the sales funnel to macro (purchase) conversions or micro engagements, depending on the type of business you are in and your business goals.
Bulk messaging is a perfect platform to be used for organizing entertaining mobile marketing campaigns that can not only help you raise additional revenue but also make people remember your brand and stick to it.
Engaging winning games, interesting voting campaigns, or Q&A sessions can all be organized using different apps and realized through mass messaging services.
Such marketing campaigns will attract new clients to your brick & mortar stores because word of mouth is the best 21st-century marketing tactic. Use bulk SMS to promote your competitions and invite entries.
Who can also use a mass text messaging service to gain a competitive advantage and improve customer/user satisfaction?
Private or/and public schools can use mass messaging to send information to parents and teachers. Hotels and restaurants should also consider using the text SMS concept to send special offers or invitations. Publishers, theatres, cinemas, and galleries are all great candidates for using mass text messaging services to announce new books or invite people to premiers and exhibits.
How can your business utilize an SMS gateway?
Here are some examples and ideas on how bulk SMS delivery can is used to add value to your interaction with customers.
Send reminders – today customers are always on the move and need fast and reliable information from businesses and services they interact with. Sending quick reminders can help you improve customers' perception of your company.
SMS marketing boosts sales – market new products and services directly through SMS and increase purchase rate.
Keep customers up to date – keep your loyal customers in the loop and make them feel important.
Send alerts if there is some problem your clients should be aware of – in case of customer service issues that can have a direct impact on your clients, you can quickly inform them to avoid possible inconveniences. People will appreciate such information since they are helpful and prevent misunderstandings.
Let's conclude this article with the following statement – Bulk SMS is not a service that is limited by the size of one's business. Companies of all sizes can use this mass text messaging service. If you haven't tried this type of communication with your clients yet, you should try to feel the effectiveness and easiness this type of interaction will provide for you.
The Ultimate Guide to Mobile Marketing, SMS Marketing, and Bulk SMS
Text messaging, or texting is a form of direct, personal communication that enables you to get in touch and make very close contact with your customers, staff, and suppliers.
No other communication channel provides such closeness between a brand and its consumers, because SMS enables enterprises to communicate with people in a highly personalized and responsive way.
Portio Research Ltd, an independent research company that provides high-quality reports on the mobile and wireless industry, has even declared SMS as the "king" of non-voice communication because of its 6 main qualities:
SMS is personal, secure, and involves minimal overheads.
It is easy: everyone knows how to write and send a text message.
It is cheap: messaging costs just pennies or cents in most countries.
It is quick, and instant delivery is guaranteed.
It works on all mobile phones, feature phones, and smartphones.
It is discreet: even while watching TV or having dinner with friends, people continue texting.
Also, one study has shown that SMS can be up to 8 times more effective at engaging customers than emails. SMS produces an engagement rate six to eight times higher than retailers usually achieve via email marketing when used for redemption, data collection, and brand awareness.
Mobile Marketing
More users are spending large amounts of time engaged with mobile devices than ever before. We live in an era of mobile domination, with more mobile devices in the world (7.8 billion) than people (7.1 billion), and this trend will continue and numbers will just rise. Hence marketers are enforcing best practices to reach customers where they are. This is the reason why mobile marketing has become an integral part of every serious marketing strategy today.
What is Mobile Marketing?
Academic Andreas Kaplan defines mobile marketing as "any marketing activity conducted through a ubiquitous network to which consumers are constantly connected using a personal mobile device." This means that mobile marketing allows companies to communicate with customers directly through their mobile devices.
How does it work?
Simply. Mobile marketing consists of ads that appear on smartphones, tablets, or other mobile devices. Mobile marketing ad formats can vary, as many social media platforms, websites, and mobile apps offer their unique mobile adoptions. But the point is mobile marketing consists of mobile advertising. Besides mobile advertising, mobile marketing also includes promotional techniques realized through content marketing, native advertising, social media networking, contextual marketing, and SMS marketing.  
Why Mobile Marketing?
This data will give you the answer: at the beginning of 2014 it was published that internet time spent on mobile devices exceeded internet time spent on PC. It was even published that mobile usage now comprises 60% of all digital media consumption. Since it is clear that the audience (customers) has migrated to the mobile landscape, businesses and brands must embrace this new trend and adjust their offerings to meet customers' expectations. 
Today you must be able to reach your clients through mobile search or display, and your website must be responsive. Otherwise, you don't exist.
One of the most powerful forces nowadays is social media. Some resources claim social networking constitutes more than 10% of total mobile data traffic and is predicted to grow 10 times by 2019. According to the eMarketer report, "Social Media Marketing On Mobile Devices: Turning Challenges Into Opportunities," the key opportunity for marketers is to shift toward mobile engagement. Mobile users not only log in more frequently but spend more time on social media sites. This is why mobile marketing has to have close ties with social channels as well. 
SMS Marketing
SMS marketing is an integral part of mobile marketing. It is marketing through SMS that became very popular in the early 2000s. This marketing technique uses text messaging to spread brand awareness and specific marketing messages. A text message is carefully written to communicate a special offer, or information about a new product or company information with a large group of people very quickly and easily.
On average, SMS messages are read within 4 minutes, which makes them highly convertible. In addition to this, data have shown that 95% of text message coupons are opened within the first 5 minutes. Other studies reveal that SMS is the best mobile engagement channel with an impressive 98% read rate, making text messaging a very effective form of communication.
SMS marketing has become a valid advertising channel with defined guidelines and an explicit opt-in policy for subscribers. This means that only those who accept to receive such kinds of notifications will receive them.
SMS marketing is permission-based since each customer must permit the company to send text messages to his mobile phone. SMS marketing is also required to give an opt-out option at the end of every SMS sent. A business conducting this type of marketing must offer its customers the ability to opt out of the service at any time if they don't want to receive SMS notifications anymore.
SMS Marketing Advantages
SMS marketing has several advantages:
SMS marketing is an easy and quick way to reach the entire customer base at the same time with a single message.
With a single message being used to communicate with the entire customer base, SMS marketing is cost-effective, and saves time.
A text message is a very personal way of communication between a brand and its customers if the message is personalized and includes a customer's name.
SMS messaging used for marketing purposes has a response rate between 15% to even 80%, which is more than successful. 
After you have got permission to contact your clients, you must decide who you want to target and what you want to tell. Targeting, as in all other types of marketing, is the most critical element of an SMS marketing strategy.
This requires serious research and preparation to know what you want to achieve and who you want to speak to. At the same time, it is very important to craft a great message with an appropriate CTA to trigger the desired action.
Bulk SMS
After all, we said about SMS and the effectiveness of SMS marketing; it is time to answer the question of what is the easiest and best way to effectuate SMS marketing. By using BULK SMS. Bulk SMS is a service that empowers you to realize your SMS marketing campaigns efficiently, quickly, and cost-effectively.
Bulk SMS is the easiest way to interact with and engage your customers by sharing relevant information, announcing product-related news, or communicating its value. In this way, you can reach out to a large customer audience. Bulk messaging lets you deliver SMS messages to mobile handsets almost anywhere in the world.
Bulk SMS applications can be used to deliver advertising messages, alarms, stock exchange data, weather information, news updates, mobile banking, transaction information, and many other relevant and useful data for customers.
It is an automated process: you first must select the right SMS campaign tool provider, and provide a list of mobile phone numbers, custom text to be sent, individual recipients (if any), and delivery date and time.
When you choose your provider, for instance, if you decide to select Celcom Africa, after you give us all the data listed above, we would then take care of the overall messaging management process and results.
Bulk SMS is ideal for direct marketing activities, email marketing, or newsletter promotion, but also SMS newsletters.
How Does Bulk SMS Work?
You need to do a few steps before starting a successful mobile marketing campaign:
Select Bulk SMS application.
Choose numbers from your contacts database.
Write a custom text message(s).
Select individual recipients (if any).
Schedule the date and time for sending the SMS.
Filter mobile users by different criteria (gender, age, place of residence, etc.).
Monitor the speed of the conversion process and follow up with a new campaign.
And that's it! As we said previously, one survey found that 98% of text messages are opened, making text messaging a very effective form of communication.
An introduction to Bulk SMS for business
Bulk SMS is a great way to engage and interact with customers and prospects. People are more responsive to text messages and bulk SMS is a great way to get your business' message across.
Whether you're alerting customers to a system update or looking to promote your latest product offering, bulk SMS ensures your message makes it to your audience and doesn't get lost in the inbox spam.
Here are a couple of stats to consider:
So what does this tell us?
Well, if you want your messages to be read, bulk SMS is the way to go. And with more and more online traffic coming from mobile phones, bulk SMS can be used to drive traffic to your website or e-commerce store where consumers can take action.
If it sounds like bulk SMS could benefit your business, read on to find out:
· What it is
· How businesses are using it
· The necessary steps to set up bulk SMS
· Bulk SMS campaign tips
What is Bulk SMS?
As the name implies, bulk SMS refers to the sending of large numbers of SMS messages to mobile phones. To send out these high volumes of text messages in a short period, a specialty service is needed.
Businesses can use applications, software programs, or API integration with their website to send bulk messages. These services usually interact with a network's SMS gateway to ensure messages are delivered no matter where in the world recipients are.
How businesses are using bulk SMS?
Bulk SMS is used by every kind of business, from banks and e-commerce sites to traditional retailers and tech companies.
Campaigns can be used for entertainment, information, or marketing purposes. Here are just some business use cases for bulk SMS:
Offers, discounts, and sale alerts.
Internal employee updates.
As with email, bulk SMS campaigns can be created and put into action in a matter of minutes. The immediacy of SMS allows businesses to react quickly to situations.
Retail stores can drive footfall on a slow day or clear stock before the new season arrives. While marketers can promptly react to a competitor's promotion or conduct damage control in a PR crisis.
Implementing bulk SMS for your business
The easiest way to implement bulk SMS is to use a solid and reliable tool. There are many to choose from including:
Once you've chosen your tool, you can simply open its app or web interface, sign in and type or paste your text message and branded link in. Most interfaces will show your character length and most services also offer the option to personalize your texts with the recipients' first name, and last name, as well as some more advanced options.
You'll also be able to choose who the sender appears as and which lists you want your messages to go to. Don't forget to check out the cost of your campaign before you confirm.
5 tips for successful bulk SMS messages
Bulk SMS campaigns should be targeted as much as possible. It's likely the audience has already interacted with your business in some way or other – they may be a current user, have opted in for SMS alerts, or previously purchased from your business. So this makes them ideal targets for marketers and research teams.
To help you engage with this more-than-warm audience, here are 5 tips for creating effective campaign messages:
Keep it short:
Keep your message below 160 characters. Going above this limit could lead to your messages appearing fragmented on older phones. You'll also be charged more. Shorter, succinct messages will make more of an impact on recipients anyway so there's no reason not to keep things simple.
Showcase your business name:
You don't want your texts to appear with an anonymous number shown up top. A text coming from your business name builds trust in your message and lets people know a text isn't spammy or malicious. It also boosts brand visibility and looks professional. Most bulk SMS services enable you to edit the sender ID. However, some countries require registration to do this so check this out.
Personalize your messages:
Although bulk SMS campaigns are sent out in large numbers, this doesn't mean you can't personalize your messages. Most bulk SMS service providers will allow you to alter messages to suit a specific recipient based on the information in your database. Address people by their names, refer to an account number or mention the date and time of an event. Consider how you'd like to personalize your messages when creating fields for your sign-up pages and database.
Include a branded link:
With just 160 characters to convey your message, it makes sense to shorten the link you plan to include in your SMS message. But don't use a generic link shortener, use a branded link and customize it to drive clicks.
Branded links look neater and can boost your click-through rate by up to 39%. They receive more clicks because they are trusted and indicate where the link leads to.
Another benefit of using a link shortener like Celcom Africa is that you can update your short link at any time. Once an SMS is sent, you can not make any changes to the text message. But you can edit the destination of your link in the Celcom Africa dashboard.
Celcom Africa is easy to implement as part of your bulk SMS strategy. Use our tool alongside your SMS service of choice or automate the process using Celcom Africa API.
Track and monitor your results:
Add parameters to your branded links and you will be able to track precisely how effective your bulk SMS messages are.
This will let you see which text, topics, and CTAs drive customer engagement. You will even see what leads to conversions. This will inform future decisions and let you improve each bulk SMS campaign you run.
Check out this piece on SMS marketing for more tips on ways to improve your SMS messages.