5 Incredible Benefits of Using Bulk SMS Service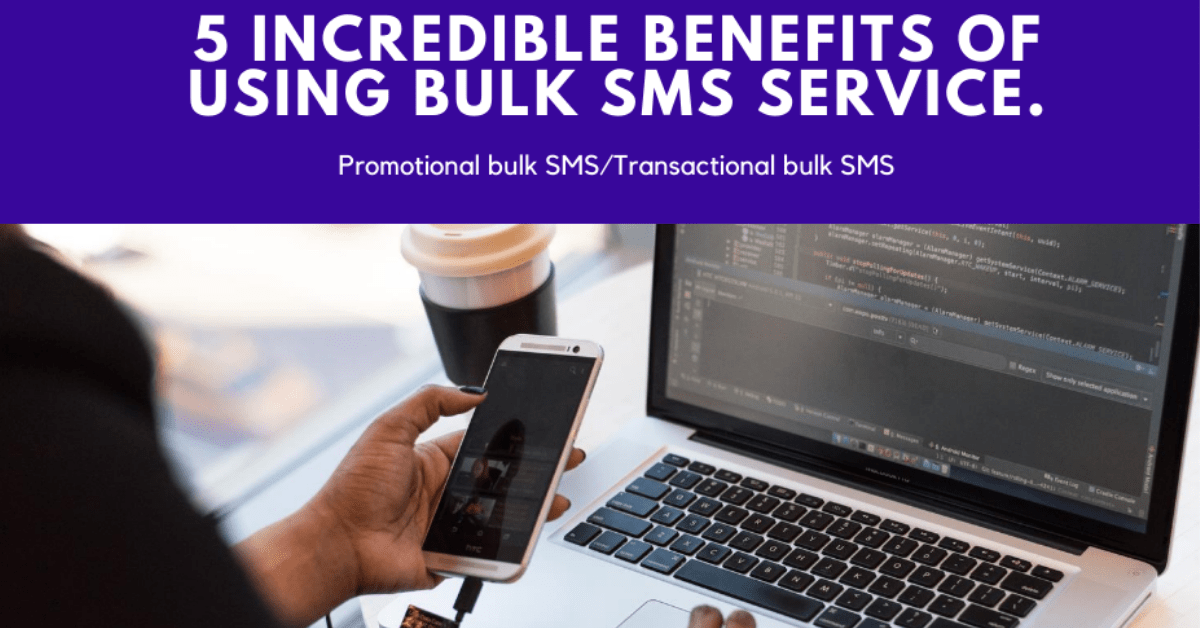 Bulk SMS Service is the simplest way to remain connected with your huge audience precisely in seconds. People are now aware and selective when it comes to procuring any service or merchandise.
As a result, it has become necessary to promote merchandise or services in the right way. Solely with the assistance of correct selling, you'll be able to guarantee property growth for your business.
Bulk SMS Service is required in organizations such as realty, Education instructions, E-Commerce marketing, Mobile app or other online platforms. Being a reputable and leading bulk SMS provider in Kenya, we at Celcom Africa Bulk SMS always offer you the best.
Our Bulk SMS platform can easily integrate your website, applications, or any system with our low-cost bulk SMS service to effectively communicate with your clients.
Bulk SMS delivers instantly
It's beyond question one of the most effective options that bulk SMS promoting offers. Bulk SMS service is ultimately quick compared to other channels of marketing. Thus, instantly reaches the mobile device of your audience without problems.
It is an indisputable fact that text message doesn't take a few seconds to reach the intended recipient. You need not worry, your messages will be delivered on time
Bulk SMS has high readability and open rates
Bulk SMS marketing gives you with utmost readability. It has been found in an exceedingly recent survey that the general audience has a 98% tendency to read text messages within seconds.
Bulk SMS has a high conversion rate:
Since text messages provide you with high readability, the conversion rate is additionally higher.
Bulk SMS messaging offers an efficient and effective platform:
With bulk SMS marketing, it becomes easy for you to send messages to only a number of audiences. Plus, you'll also need to choose to send messages to one or all the clients in your account without hassle.
Also, you'll have total freedom to customize the messages before sending them. Furthermore, you'll send transactional and promotional bulk SMS messages to your clientele hassle-free.
SMS marketing performance is better than E-Mail Marketing
and other marketing such as newspapers, Media Advertising because they demand high investments. Bulk SMS services have very reasonable plans and services available. 
That is, it is able to facilitate focus on your audience and increase your Return on Investment "ROI".